Travel in the company of an expert
No matter your hobbies or interests, our expert-led tours have something for everyone. From foodie trips with famous chefs and horticulture breaks with gardening experts, to musical tours with live performances and cultural trips with esteemed historians. Take a look at these expert-led trips.
Cruise Venice's Lagoons with Tom Kerridge
Board boutique ship SS La Venezia for a fantastic seven-night cruise, sailing around Venice's lagoons and get exclusive access to some of the city's most famous landmarks in the company of a top chef as you Cruise the Venice Lagoon with Tom Kerridge. Visit St Mark's Basilica, the church on Torcello and the Doge's Palace, while also stopping at Burano, Murano and Chioggia. The highlight, of course, will be the Michelin-starred chef who will host a welcome drinks reception, an on board cooking demonstration (with tasting plates) and a private Q&A session for guests.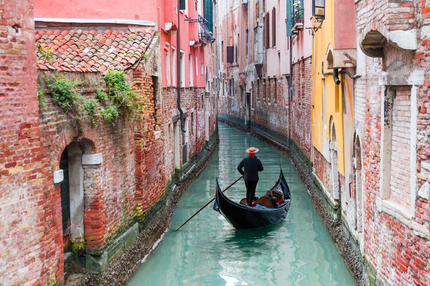 Scotland's Scenic Highlights with Kirsty Wark
There's no better way to explore Scotland's Highlands and Islands than by ship, and you'll embark the Lord of the Glens for this scenic cruise. Departing from Inverness, explore Scotland's Caledonian Canal and hidden sea lochs as you sail to Oban, via the Isle of Mull. Your small ship offers personalised service and with just 26 cabins, you'll sail with like-minded others. The highlight of your trip will be meeting proud Scotswoman and broadcaster Kirsty Wark, who will accompany you for the first few days, giving a talk to guests on her life and career - as well opening the floor to a very special Q&A. Scotland's scenery is spectacular, and this autumn voyage is not to be missed.
Cotswolds' Gardens with Adam Henson
The Cotswolds are the epitome of Great British countryside - rolling hills, picture-perfect villages and towns with honey-stone-coloured buildings, and bundles of rural charm. On this four-night itinerary, discover the Cotswolds' Gardens and Farm Park with Adam Henson - and get a chance to explore this quintessentially English region. Your tailor-made trip will end with another truly British pastime - afternoon tea at the four-star Lygon Arms Hotel in the village of Broadway.
Isles of Scilly with Julian Branscombe
Experience the Wildlife and Gardens of the Scilly Isles during a five-night tour. From your base on the island of St Mary's, also visit the islands of Tresco, St Agnes, St Martin's and Bryer for scenic walks, and guided excursions. There are several highlights, including a visit to Tresco Abbey Gardens, an organic vineyard in St Martin's and a wonderful wildlife cruise, where you could be lucky enough to spot the Scillies unique birds and sea life. You'll also get to meet the Chief Executive of the Isles of Scilly Wildlife Trust, Julian Brancscombe who will join you for a day and dinner, as well as host a talk - where he'll tell you more about the fascinating wildlife. This trip is always so popular, so don't miss out.
Cruise through Bordeaux with Monica Galetti
Bordeaux is a beautiful region, famed for its food, wines and chateaux, and you'll experience it all in the company of an expert as you Cruise through Bordeaux with Monica Galetti. The top chef will join you for part of the cruise, visiting a farmer's market with you, before hosting a live cooking demonstration on board, as well as a Q&A session. Travel from Blaye to Bourg on board SS Bon Voyage and witness the beauty along the banks of the Dordogne, Garonne and Gironde rivers. Enjoy walking tours and several wine tastings as part of this seven-night tour, departing April 2024.