Expert-led foodie trips to book now
Enjoy a gourmet experience in Venice with Rick Stein and cruise Bordeaux with Raymond Blanc on these expert-led foodie trips
One of the best ways to experience a new destination is by learning more about its culinary heritage, and tasting plenty of local dishes as you travel. Discovering a region's food and drink is also a great way to up your own cooking game - picking up new tips and discovering new ingredients. From the diverse wines of south-west France to the tasty produce to be found in Venetian markets, we love savouring the delectable flavours of each new country and county we visit.
One way to make a culinary journey even more special is to travel with the company of an expert. From knowledgeable chefs to wine connoisseurs, exploring with an expert guide means you'll learn plenty about a location's food and drink scene, and pick up some tips on how to recreate the best dishes at home.
If you'd like a holiday where you can sample delicious food and wine, and learn more about cooking as you go, we've rounded up a selection of expert-led foodie breaks for you here. Bon appétit!
Belmond British Pullman day trip to Balfour Winery with Oz Clarke
Relive the Golden Age of Travel with a day trip on board the Belmond British Pullman, as you travel through the Kent countryside and visit the Balfour Winery with wine expert Oz Clarke. As soon as you step on board the Art-Deco carriages, you'll be transported back to the 1920s. Enjoy a three-course brunch with a Bellini on board once you've departed London Victoria - with a four-course dinner with wine served on your return journey. Once you arrive at Hush Heath Estate, you'll enjoy a guided tour with a fascinating insight into the grape-to-glass winemaking here. Oz will also host an informative tutored tasting and his extensive knowledge will provide you with tasting tips.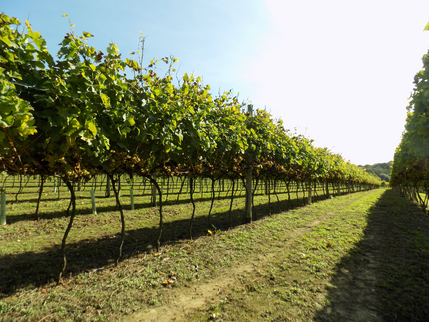 Get a taste of the Bordeaux with Raymond Blanc
Where better to learn the art of French cooking than in Bordeaux? Travellers will lose themselves in a region renowned for its bountiful wine and indulgent cuisine, an experience underpinned by its glorious scenery. During this eight-day trip, travellers will sail the region onboard a luxury ship, enjoy a demo by award-winning chef, Raymond Blanc, and soak up some of the region's most idyllic landscapes, all washed down with a glass (or two!) of wine.
Cruise the Islands of Venice with Rick Stein
Travellers will become intimately acquainted with the glorious Venetian Lagoon aboard the elegant river ship, the S.S. La Venezia. Accompanied for three days by renowned celebrity chef, Rick Stein, who will impart his knowledge and skills during a cooking demonstration and accompanying visit to Rialto market. But that's not all, travellers also have exclusive after-hours access to famous sights, like experiencing a special lighting ceremony at St Mark's Basilica.