Top 5 Expert-Led Tours for 2024
Travel in the company of an expert
No matter your hobbies or interests, our expert-led tours have something for everyone. From foodie trips with famous chefs and horticulture breaks with gardening experts, to musical tours with live performances and cultural trips with esteemed historians. Take a look at these expert-led trips.
Cruise Venice's Lagoons with James Martin
Board boutique ship SS La Venezia for a fantastic seven-night cruise, sailing around Venice's lagoons and get exclusive access to some of the city's most famous landmarks in the company of a top chef as you Cruise the Venice Lagoon with James Martin. Visit St Mark's Basilica, the church on Torcello and the Doge's Palace, while also stopping at Burano, Murano and Chioggia. The highlight, of course, will be the famous chef who will join you on board for one day of the cruise. James will give talk and Q&A about his career, and design and cook a gala dinner for guests.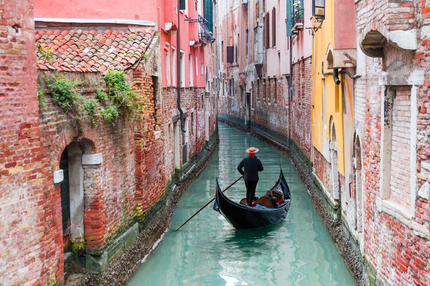 Scotland's Scenic Highlights with Carol Kirkwood
There's no better way to explore Scotland's Highlands and Islands than by ship, and you'll embark the Lord of the Glens for this scenic cruise. Departing from Inverness, explore Scotland's Caledonian Canal and hidden sea lochs as you sail to Kyle of Lochalsh, via the Isles of Iona, Mull and Skye. Your small ship offers personalised service and with just 26 cabins, you'll sail with like-minded others. The highlight of your trip will be meeting proud Scotswoman and weather presenter Carol Kirkwood, who will join you for part of the cruise, giving a talk to guests on her life and career - as well opening the floor to a very special Q&A. Scotland's scenery is spectacular, and this springtime voyage is not to be missed.
Cruise Holland's Tulip Fields with Adam Frost
Explore the Dutch countryside, as well as beautful cities including Amsterdam and Rotterdam on this four-night mini-break this spring. Spring is the best time to visit the Netherlands, as the country's flower fields burst into kaleidoscopic colour - and you'll experience them in all their glory, with a visit to Keukenhof. Garden designer and presenter of Gardeners' World Adam Frost will join you for part of the trip, giving an insightful talk and Q&A. Enjoy the ever-changing vistas from the panoramic windows as you sail on board the opulent MS Emily Brontë for this memorable sailing.
Norfolk & Sandringham with Lucy Worsley
Join acclaimed historian Lucy Worsley as you tour Sandringham - the Royal Family's famous country retreat - and explore the best of Norfolk by heritage rail and paddle boat. Lucy will give an exclusive talk about 'Sandringham and the Modern Monarchy', which will prove to be insightful - but before that, you'll enjoy three heritage rail journeys. Travel along the Bure Valley Railway, Poppy Line and the Bittern Line, as well as board the Southern Comfort Mississippi Paddle Boat for a Bure river cruise. This scenic trip runs throughout the year, so don't miss out.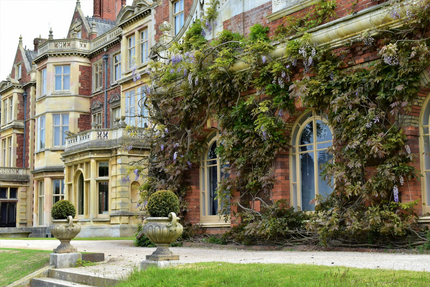 Cruise through Bordeaux with Monica Galetti
Bordeaux is a beautiful region, famed for its food, wines and chateaux, and you'll experience it all in the company of an expert as you Cruise through Bordeaux with Monica Galetti. The top chef will join you for part of the cruise, visiting a farmer's market with you, before hosting a live cooking demonstration on board, as well as a Q&A session. Travel from Blaye to Bourg on board SS Bon Voyage and witness the beauty along the banks of the Dordogne, Garonne and Gironde rivers. Enjoy walking tours and several wine tastings as part of this seven-night tour, departing April 2024.